Company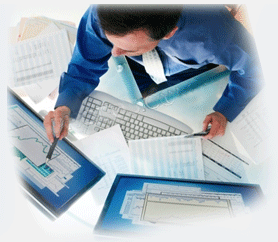 Supported Intelligence, LLC provides advanced analytics for investment modeling, valuation, financial modeling, risk assessment, and decision optimization. We are leading a revolution in the way businesses, organizations, and individuals make decisions.
Our primary product, the Rapid Recursive® Toolbox (patent-pending), allows end users to apply advanced techniques from economics and dynamic programming to analyze critical factors in their valuation, risk assessment and decision support models. These critical factors, such as the ability of managers to change strategic direction as conditions change, are largely ignored by traditional valuation, risk assessment and decision support methods.
Whether applied in investment analysis, new product development, risk management, or academic research… the Rapid Recursive® Toolbox puts your knowledge to work in ways traditional decision models cannot.
Developers at Supported Intelligence are experts in MATLAB®. Supported Intelligence is a partner in The MathWorks Connections Program and the Rapid Recursive® Toolbox for MATLAB® is an approved product of The MathWorks Connections Program.
Rapid Recursive® Methodology
Our Rapid Recursive® (patent-pending) methodology incorporates advanced mathematics and dynamic programming. This allows for robust financial and risk assessment models that integrate information on decision options, market conditions, and expected rates of return, as well as the knowledge and intuition of managers and decision makers. As a result, Rapid Recursive® models provide a superior approach to evaluating multi-period investment opportunities.
Other models fall short… Traditional methods like discounted cash flow fail to consider the multiple strategic opportunities that are available. Even sophisticated tools like Monte Carlo simulations, real options models, and decision tree analyses, fail to recognize that conditions continually change, that decisions are made and implemented over multiple periods, and that managers are not limited to just one or two options. These one dimensional models are fine for slow paced, predictable environments. But do they work for you?
Rapid Recursive® reflects rational reasoning. Say that five times fast, we dare you! But seriously, Rapid Recursive® models are designed to reflect the way you actually think about an investment decision. The models natively incorporate your ability to re-evaluate conditions and options over multiple periods. This recursive way of thinking is how you approach decision making. Shouldn't your decision analytic software take the same approach?
This is the Rapid Recursive® revolution… your knowledge and your experience is explicitly incorporated into models that re-assess conditions and optimal options over multiple periods, and present results to guide you through the uncertainty.
For example, a Rapid Recursive® model can:
Properly value a business' ability to increase the scale of an investment if the size of the market or demand for the product increases faster than expected.
Recognize the ability to scrap a project if a pilot investment has not generated sufficient demand.
Incorporate the many real options that exist in actual business situations, such as the opportunity to grow, re-invest, and to wait until the proper time to make an investment.
Take into account the costs of changing course.
Avoid the common error of double-counting the benefits of growth options and the value of continuing operations.
Six years of financial research and mathematical modeling went into developing this innovative approach. The original objective was to complete a book on the developments in business valuation approaches. Patrick L. Anderson, the book's author, was soon in uncharted territory with the realization that existing models fell short of what recent mathematical and computer science developments could allow. Several publishing delays later, the foundation for the Rapid Recursive® methodology had been laid. The theory is described in Anderson's forthcoming book "The Economics of Business Valuation: Towards a Value Functional Approach," to be published by Stanford University Press in March 2013.
Supported Intelligence, LLC is a privately-held Michigan company. Interested potential investors should contact Scott Watkins, CFO, at (517) 908-4420.